Mission
Before the birth of youglowgirl, the self-tanning industry hasn't been modernized for decades. Think dangerous sunbeds, unnatural results and lime-green walls. We've made it our mission to redefine what it means to practice safe tanning and have been able to create the hybrid between skincare and self-tanning.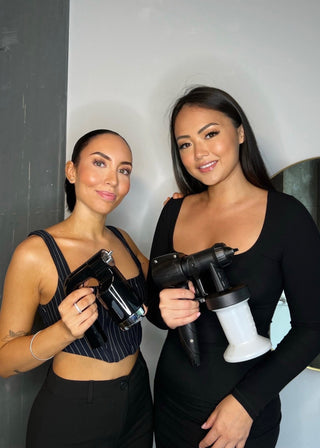 Promise
Youglowgirl's clean self-tanning products makes everyday feel a little more luxurious - we call it everyday luxury. We're breaking the boundaries with our carefully curated formulas, specifically geared to promote overall skin health. We produce vegan products and avoid silicones and parabens, confirmed by dermatological tests.
Tanning, Elevated.
Today, youglowgirl consists of a growing collection of products that give their customers what they want: a natural, soft and glowy tan. With our innovative products, 5-star services, inclusive values, and the support of our community, youglowgirl is elevating the at-home and in-salon tanning experience.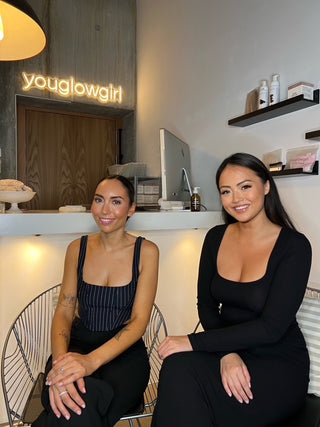 Meet Us
Youglowgirl was founded in 2021 and started out from an actual struggle. As a self tan lover, Zoe has tried every possible tanning product, but she was missing an essential in her skincare routine: A face tanning serum with a natural, glowy result and skin-loving ingredients. She jumped online and couldn't find it anywhere! And that's when she knew she needed to do something.
Fast forward, she dove into product development and created youglowgirl's first best seller: The Illuminating Face Tan Drops. The launch was extremely well-received and turned out to be an incredible success.
Later that same year, she met Diana and instantly knew that she was the perfect fit to magnify the impact of youglowgirl. Their combined expertise and educational background helped them build the business from the ground up: Both of them hold business degrees, Zoe specialized in IT, while Diana pursued a career in Digital Marketing and E-Commerce.
In 2023, youglowgirl opened their first location and established themselves as Zurich's first and only spraytanning specialized salon. Their services became extremely sought after and many desired their Signature Glow.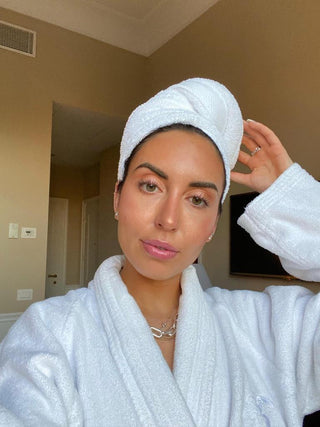 Zoe
Zoe is sunless tanning lover, and a professional Spray Tan Artist. Self-tanning has been an essential part of her skincare routine for over 10+ years: "Those who know me, know that I tan at least once a week. I always feel SO much better with a bronzed glow, and that's what it's all about. We should feel comfortable and happy in our bodies, and I want to be able to share that feeling with others through youglowgirl! Seeing my clients' happy faces and their instant confidence boost after I spraytanned them, or even receiving their feedback about our products just makes my entire day." - Founder & Owner
Diana
Diana is a brand builder, who enjoyed a corporate career in the beauty industry before joining youglowgirl: "Being in this industry, I realized that beauty can sometimes feel unattainable and cold, and I wanted to change that. I want youglowgirl to be a place that embodies the feelings of what it means to look good, feel good and do good. Like make-up, a tan just gives you a boost of confidence. It doesn't make anyone more beautiful, it just changes your look. You look great before, and you look great after. This is what I want to convey to our community." - Owner & Chief Marketing Officer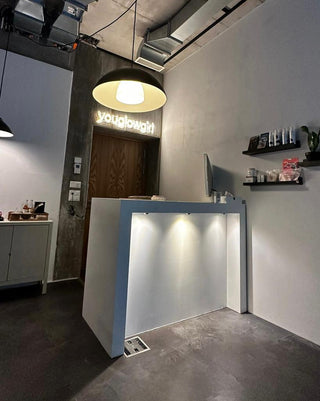 Our Location
Zurich
Albulastrasse 42
8048 Zürich
+41 76 690 29 32